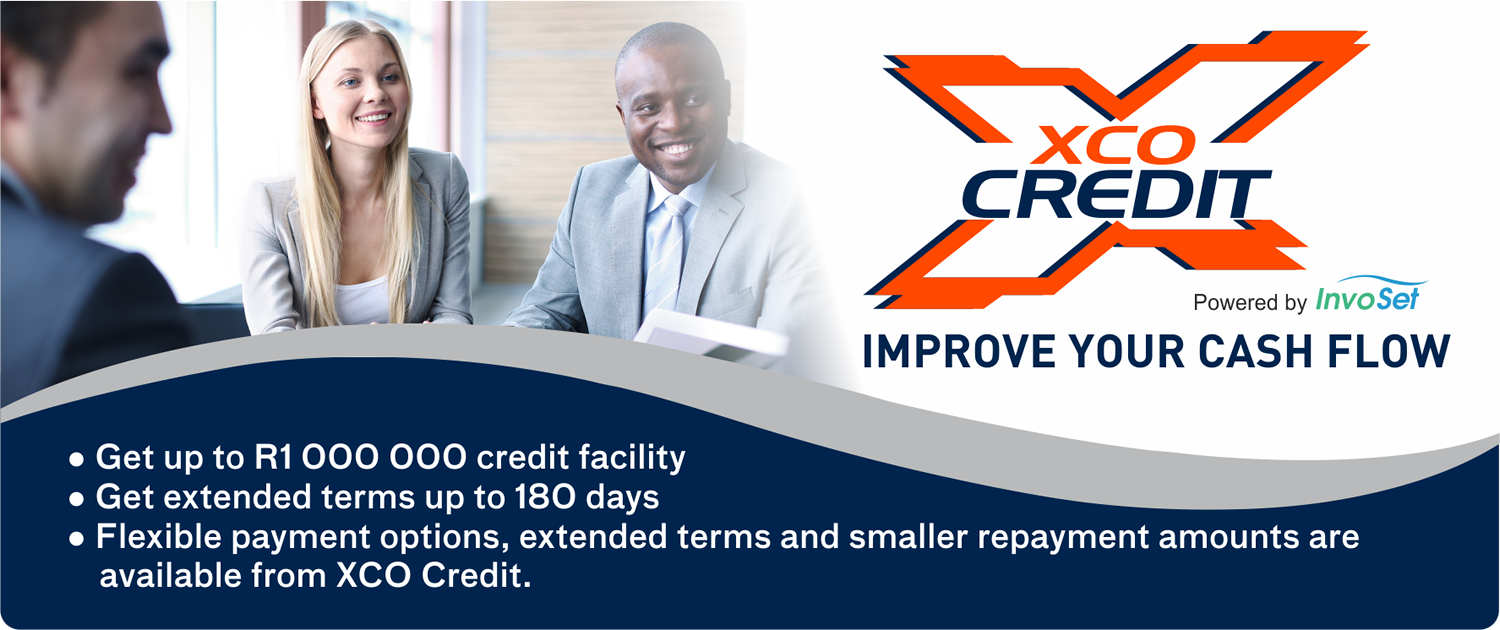 Dear Valued Buyer,
XCO Group (Pty) Ltd is proud to announce XCO Credit a partnership with a revolutionary company called InvoSet South Africa (Pty) Ltd. InvoSet is an online cash flow system that aims to bridge the Buyer-Supplier business relationship by asssisting Buyers to pay their Supplier Cash on Delivery, while simultaneously offering Buyers extended terms and flexible repayment amounts.
BENEFITS TO YOU:
Get extended payment terms, from 30 days up to 180 days, which helps you to improve your cash flow.
HOW IT WORKS

Online registration at https://buyer.invoset.co.za/buyers/register
Get credit approval
XCO Group (Pty) Ltd will generate an online invoice.
XCO Group (Pty) Ltd submits the invoice online and you will be notified electronically.
InvoSet then pays XCO Group (Pty) Ltd COD and collects the payment from you only on the dates selected by you.
Competitive interest rates depend on your choice of payment terms.

QUALIFICATION CRITERIA:
Your business must be trading for a minimum 2 years
Turnover per month averages a minimum of R75000
No Judgements against the company.
No Return debit orders on the companies bank statements.
DOCUMENTS REQUIRED ONCE REGISTERED:
Company registration documents
Directors ID's
3 full months bank statements
Annual Financial Statements
Latest management accounts
Debtors and Creditors age analysis
Signed resolution: The resolution must be signed by all active directors
Terms and Conditions: Upon approval based on the above criteria, you will receive an email with a link requiring you electronic signature. This is the Final Step to activate your InvoSet account.